with over 35 years of experience
EXPERTS IN FINDING
YOUR KEY PERSON
"Experts in recruiting, developing and transforming our clients"
"Finding your key person by communicating and understanding people in your sector"
"Passionate and skilled in Head Hunting
for over 35 years"
"We are strengthening our clients' recruitment brand"
"We are Talent Managers:
matching people with our clients' opportunities"

"Every 19.1 minutes, somewhere in the world, an MRI office is making a placement for one of our clients."
MRI Manserv is a direct executive search company with over 35 years of expertise. We are passionate in finding your Key Person while presenting your company and your opportunity where it matters – in the field, by talking to the people in your sector or niche. 
In addition to finding the right person for you, saving your time is important for us. We are proud that we are decreasing the time our clients' need to spend on recruitment. Our recruitment process developed over more than 50 years by MRI, combined with our knowledge of your sector, enables us to maximise the quality and efficiency of the search.

We see ourselves as Talent Managers and opportunity enablers and we are keen on sharing our recruitment expertise with you. This can range from application and interview tips to sector insights about job opportunities.
Our goal is to understand YOU: your experience, your career objectives and what type of positions you are open for. We can assist you in finding and evaluating career opportunities to enable you to achieve your ultimate career objectives.
In short: we help and support you during the complete process of finding a new job including how to best handle the resignation from your current employer and a potential counter offer.
Testimonials & Case studies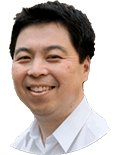 Candidate Reference:
Medical Devices
"It was a pleasure working with Alexander […] efficient communication […] helpful […] at each step." 
Director, Health Economics and Reimbursement EMEA

Case Study Medical Devices:
Stryker Corp started to build up a new EMEA HQ in Montreux in 2000 and the following years.
This is a case study with an overview of the placed positions, the feedback of Stryker and the value of MRI Manserv. The partnership had a duration of over 10 years.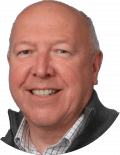 Candidate Reference:
Analytical Instruments / Measurement Equipment
"[…] a very professional recruiter who is open, persistent and pleasant to work with."
Product Marketing Manager microCT, International


Case Study Analytical Instruments / Measurement Equipment:
Helmut Fischer is a medium sized company in the field of Measurement Equipment. Their leading in X-Ray solutions for thickness measurement solutions and are expanding in the field of Inline Automation solutions. 
This is a case study with an overview of the roles and a feedback of the Managing Director UK.
Helmut Fischer incl. reference
Managing Director Helmut Fischer UK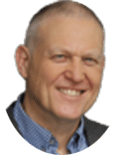 Client Reference IT/Cloud:
Megaport is a successfully growing company in the Cloud business. Their Software Defined Network (SDN) solution connects 528+ enabled data centres in 20+ countries.
MRI Manserv have recruited their Global VP and their Head of Account Mgmt. USA


Case Study Medical Devices:
LimaCorporate is a growing medium sized Orthopaedic company with HQ in Italy. 
This is a case study with an overview of the challenges, the placed positions, the feedback of LimaCorporate and the impact on the company's recruitment brand.
LimaCorporate incl. reference


Case Study Energy Storage:
Exide Technologies is providing world class stored energy solutions for the Automotive and Industrial Sector.
This is a case study with an overview of the long term recruitment partnership of over 16 years between MRI Manserv and Exide.
Exide Technologies incl. reference
VP EMEA for Sales, Marketing & Application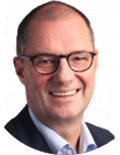 Candidate Reference:
Medical Devices
"[…] high level of professionalism, he is doing his job profoundly but nonetheless quick and I always welcomed his consultation"
General Mgr. Implants DACH


Case Study Industrial (Entry Solutions):
AssaAbloy is a multi billion dollar company and global leader in the manufacture of entry solutions. Forbes consistently recognises them as one of the 100 most innovative companies worldwide.
This is a case study with the client's feedback and the job functions MRI Manserv has filled.
AssaAbloy incl. reference
Kerstin Weinhardt

While many sectors of industry are anticipating a downturn in activity in 2023 and some have not fully recovered from the Covid situation, several sectors have
Analytical Instruments at its best: Covid-19 "Caught in the Act" The team of Prof. Nenad Ban has discovered with a Cryo-Electron Microscope and Nuclear